We build custom modular buildings designed for your best work and play.
Bay Modular creates modern buildings from up-cycled shipping containers. We specialize in the construction of prefab studios & backyard ADUs and custom commercial workspaces and residential living spaces .
Zero-to-Done with no grey hairs.
It starts with a concept and ends with the keys. Our process combines the best of conventional construction and modular prefabrication to create modern, functional workspaces & living spaces.
Whether we're starting with one of our prefabricated models or working from scratch, we'll help you understand the benefits of modular construction and build a beautiful, affordable space that meets deadlines and exceeds expectations.
Our team of designers, architects, and engineers will work together to select the best model for your lot or create a custom design to suit your unique situations. From permitting to final installation, we partner with you to realize your ideal space.
Custom Projects
You've got a unique idea, we've got a unique approach.
Our custom projects start off-site and are finished on-site, allowing our team to work through your custom details to create solutions for on-site assembly.
Although custom designs often add time to our build schedule compared to our prefab solutions, it means you get exactly what you envisioned for your lot. To start you off, we'll begin with a design consultation to provide you with the big picture of what can be done.
Prefabricated Models
Our backyard homes & ADUs are everything but standard.
Prefabricated homes are built off-site in our Oakland-based factory. Our HCD-certified factory is designed to enable faster and safer construction for our crew, allowing us to build with greater efficiency.
Building a new home is a big project, but selecting one of our pre-approved models allows us to work with known sizes, measurements, and calculations and eliminates the need for one-off consultations from AEC specialists.
Delivered on-time and on-budget.
Streamlined.
You work with one team from start to finish. It would be impossible to deliver on our price and timeline any other way. From factory floor to on-site installation, every person you work with is trained, which means we're not hunting for subcontractors for each project.
Reliable.
Reliability is the primary cause for failed projects. Because we produce every unit from design to delivery, we control and manage the construction timelines. Our progress tracking systems provide you with clear expectations on completion.
Affordable.
Good architecture is affordable, but value means more than cheap. We carefully considered everything from engineering to interior finish to provide you with a comprehensive and transparent list of features and prices.
Turn-Key.
Once we've completed our assembly and final utility hookup, we hand you the keys. No more part-time construction management or concerns about partially-complete buildings or missing finish details. When we hand you the key, you step into the space we promised you.
Less Waste.
Manufactured parts and pre-defined construction materials help us reduce our material waste by ensuring we order the right sizes based on our design specifications. Working skillfully within the limitations of transportable modular sections helps us plan our materials carefully.
Impactful.
Our immediate goal is to enable the effortless creation of affordable housing in the Bay Area. Our processes and products help us take steps to achieve this goal. With our non-profit partner, TentMakers Inc., we are working to do our part to address the growing rate of homelessness.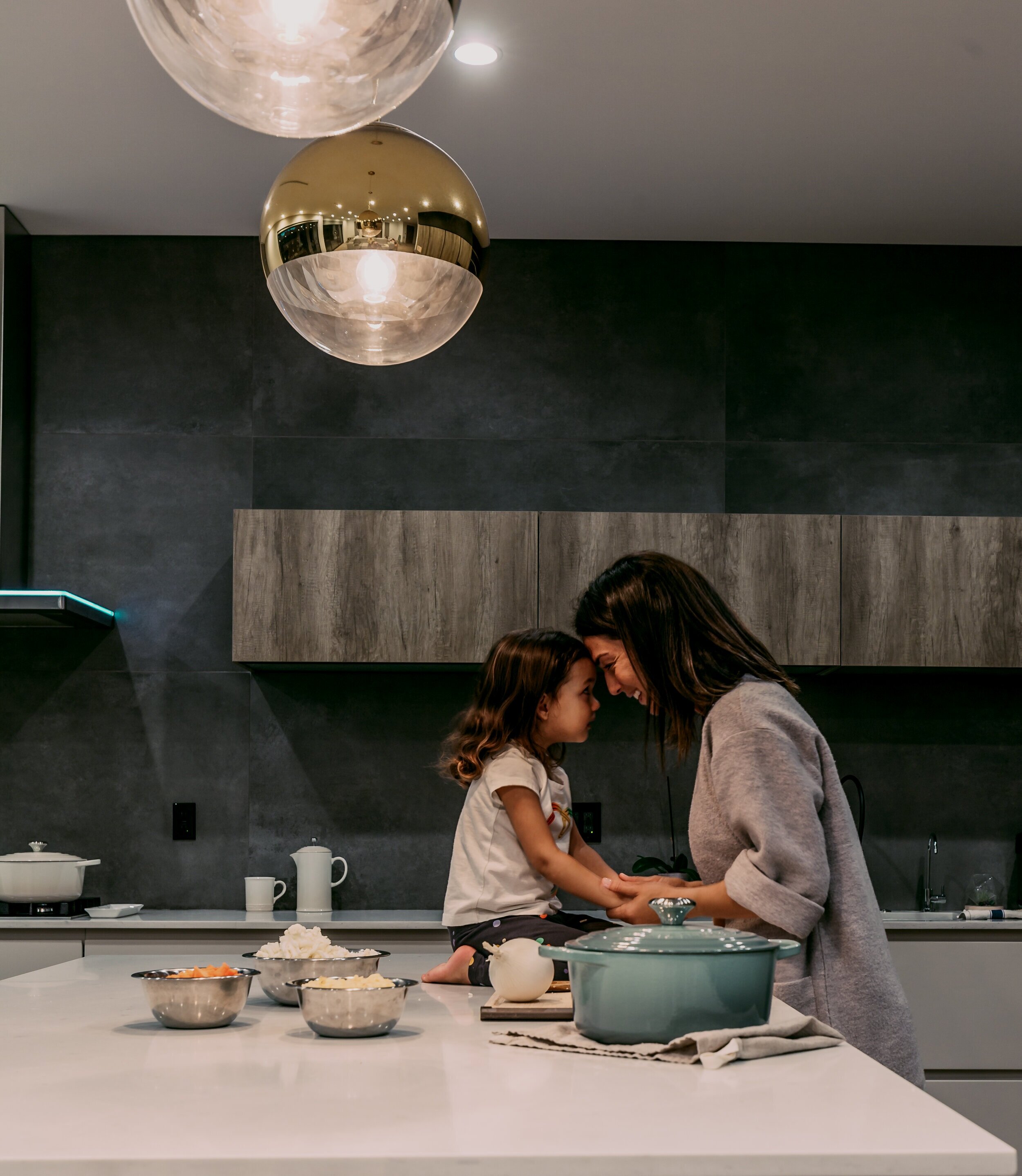 Built for the future.
Our mission is to build better communities by transforming the way they're constructed. With modular design and prefabrication, we can create cost-effective, equitable building solutions to lift everyone in our cities.
We design, permit, build, and install shipping container buildings. We create simple solutions for property owners and homeowners to add beautiful, affordable workspace and living space. Our construction process is unconventional, on-time, on-budget, customizable, and turn-key.